What does your current email address say about you? That you're a customer to your internet provider? That you're merely an employee?
No! You are somebody. If you are here, then chances are you are a Wildcats fan. Why not show that interest with your email address? Show the world your personality with your own FanMailPlus address and give our 90-day free trial a try today!
FanMailPlus offers you a chance for a wildcats.com address. Along with wildcats.com, FanMail has domains such as army.com, bulldogs.com, conservative.email, cougars.com, IAmChristian.email, and mustangs.com to pick from for your email address. See a list of the domains you can choose for email address HERE.
Full Access to Your Email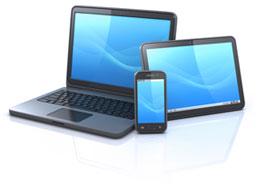 For either $4.99 a month or $49.99 a year (after a 90-day free trial period), you can register a wildcats.com address and get all of FanMailPlus's features. You can have your email app on your phone or client on your computer synch with your inbox using IMAP. See configuration information for IMAP. You can access the FanMailPlus webmail system using an Internet browser such as Firefox, Chrome, Internet Explorer, or Safari. Or, you can have all email sent to your FanMailPlus address be forwarded to an email address of your choice.
Sign up today and give FanMailPlus a try. You get a free 90-day trial period before your credit card or PayPal account is charged, so get an address today and discover why FanMail is a great option for your email needs!
Free Email for Students
FanMail knows how much of a financial drain college can be. To help our up-and-coming generations, we wish to extend an invitation for college students, faculty, and staff to get FanMail Email for free. If you have a .edu email address, then you qualify for free service with us for up to five years! Periodically, our servers will check to ensure that your .edu address is still valid. When it is no longer valid, FanMail will provide you with six more months of free service while you transition from college to the workplace. After the loss of an edu account or five years of free service, you can transfer to a paid account.
Still have questions about FanMailPlus's features or other aspects of the service before signing up? Send a sales request and someone from our staff with answer any questions you may have. Don't worry, we won't add you to any spam list or anything; just answer the questions you ask and that's it...no pressure.